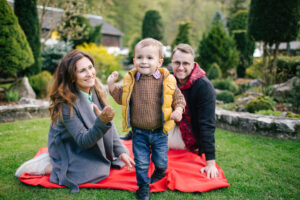 As the parent of a young child, you understand how difficult time management can be. Beyond your own career and regular health appointments, you need to keep your little one in mind at every step of the way. One of the areas where you can stay ahead of the curve is with routine cleanings and examinations for your child.
At our dental practice in Richfield, MN, you have the opportunity to give your child a strong dental education with consistent trips to a positive oral health provider. We can help you to keep an eye on their development with regular cleanings and examinations to make sure that everything is happening on the correct timeline. If your little one receives a diagnosis of a common concern such as tooth decay or misalignment, you can work with your oral health provider to find an appropriate course of treatment quickly. We can also be a trusted source of information so that they can learn the importance of proper dental hygiene!
Dental Checkups Are An Important Step In Your Child's Growth
Your child needs an appointment with a qualified oral health professional every six months, just like you do! When you schedule your next checkup, ask your dentist if a combined cleaning and examination right alongside your little one is the right move for your family. Every smile is different, and you might be on a different timeline of visits, so it is important to discuss your options with your dentist. If you can line up your checkups with your child, take the opportunity to be a positive role model!
During their appointment, they will first receive a dedicated cleaning of the surface of their teeth. This process helps them to avoid tooth decay from any buildup of plaque and tartar. Cavities can form in young smiles, so do not ignore their smiles simply because they have not received their adult teeth!
Keep An Eye On Their Oral Health With Checkups At The Dentist
Beyond the cleaning of their smile, it is imperative that you bring your child in for routine examinations and imagery. At this point in their life, changes can happen rapidly, and consistent checkups can allow your provider to identify any growing concerns before they have a chance to progress any further. If necessary, we can also provide your child with fluoride treatments, as well as sealant treatment. Be proactive in your child's dental care to give them the opportunity to flourish!
Schedule Your Child's Checkup With Cedar West Dental
If you have started to fall behind on your child's timeline of dental care, take the time to speak with our team at Cedar West Dental in Richfield, MN today at (612)861-7188. Their semiannual checkups are a vital part of their smile success!