JAMES KELLER, DDS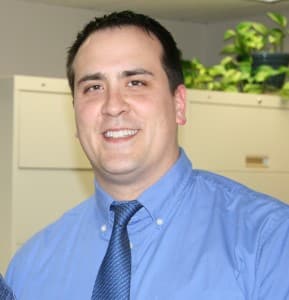 Dr. James Keller graduated from the University of Wisconsin – Madison in 1995, with a degree in microbiology. He then received his Doctor of Dental Science degree in 1999 from the University of Minnesota, and immediately began practicing. He is currently a member of;
The Minnesota Dental Association
The American Dental Association
The Academy of General Dentistry
The Minneapolis District Dental Society
Dr. Keller is known for his unwavering honesty, easy-going nature, and the high level of respect he shows to everyone. By garnering close relationships with his patients, Dr. Keller has grown highly-adept at listening to their concerns to help plan a course of treatment that effectively and conservatively meets their unique needs.
At home, Dr. Keller enjoys spending most of his time with his wife and 3 daughters, reading, fishing, swimming, and watching movies (his favorite is The Princess Bride).
---
Meet with Dr. James Keller
Dr. Keller has a strong sense of compassion in providing dental care to patients and their families. To schedule an appointment with him and our team, call Cedar West Family Dentistry in Richfield, MN, today at (612) 861-7188.