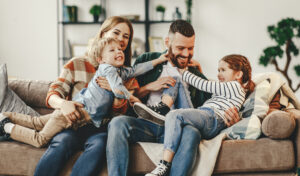 As this year draws to a close, we start to plan for settling back into our normal routines. While Christmas can certainly be hectic for some, the activities run fully from Halloween until the end of the year. This means that you have to take advantage of any lull in the schedule to ensure that vital tasks can be completed. The oral wellbeing of the family is no exception!
Schedule an appointment for the start of January to set distinct goals for the next year for the whole family. This approach can maximize the amount of time you have within the calendar year to plan for visits every six months. While things can become frenetic as the months roll on, this time gives you a concrete point in which to set milemarkers in the passing of time. At Cedar West Dental in Richfield, MN, we understand how stressful it can be to plan for routine health care. Bring the little ones to the office and instill positive dental values that can grow with them into adulthood!
Checkups Are Crucial To Your Maintenance
Finding the time these days to schedule your routine health care can feel like an insurmountable task. Especially during the holidays, it is difficult to take the time out of the day. Whether it is pressure from work or a packed schedule with the kids' activities, you might find it easy to put off your regular dental checkups.
These appointments are part of your comprehensive smile protection regimen, however. There are areas of the mouth that require additional hands to keep clean from bacterial infection. A trained oral health provider also has the added benefits of experience and training so that you can address smile concerns before they develop into serious lasting harms.
A Close Eye On Young Smile Development
We here at Cedar West love young smiles. The development of the mouth of your child requires close supervision, as things are rapidly changing in their dental wellbeing. Both you and your child should be setting strict appointments every six months to track any changes to your bite and identify early stages of tooth decay. Take the time at the beginning of the year so that you can rest easy knowing you are on top of things!
Dental Checkups For The Whole Family In Richfield, MN
To set positive goals for the following year, a routine dental examination and cleaning can give you a headstart in your oral health goals of 2023. Not only can this help gauge your current dental needs, but you can also look and feel better. Bring the kids to give them the tools they need to succeed, as well! Call Cedar West Dental in Richfield, MN today at (612)861-7188 to learn more about how we help smiles of all ages to succeed.