THE STAFF AT CEDAR WEST FAMILY DENTISTRY
SARA
Sara has a Bachelor of Science degree in Winona State University, and a degree in Dental Hygiene from Argosy University. She has been a dental hygienist with Cedar West Family Dentistry since 2003, and enjoys learning about patients and their families, and watching them grow. She was addicted to the hokey pokey but she turned herself around.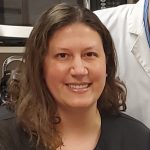 EMILY
Emily joined our team as a dental assistant in 2020 after graduating with a degree in Dental Assisting. She's earned certifications in CPR and first aid, and is a member of the American Dental Association. Emily has also worked with hospice for seven years, and volunteered with Hearts for Dentistry Shamblott and OHI Preschool Kids. She loves making her patients feel proud of their smiles, and promoting a supportive and positive dental experience. Emily loves making her patients smile, and building relationships with them. When not in the office, Emily enjoys writing, music, being outdoors, and spending time with her kids. Favorite quote: "A warm smile is the universal language of kindness." -William Arthur Ward
JOYCE
Joyce is Cedar West Family Dentistry's Financial Coordinator. She joined our team in 2017. Joyce attended Normandale Community College for Dental Assisting. She enjoys getting to know Dr. Keller's patients and helping them with their insurance questions. Outside of the office she enjoys travelling with her husband Randy and visiting her cabin. She has made the Kessel run in less than 12 parsecs.
PATTI
Patti recently joined the practice and loves working with the team at Cedar West. She looks forward to helping her patients enjoy better oral health and brighter smiles. When not in the office, she loves spending time with her family and friends. Her hobbies include fishing, hunting pheasant with her English lab, cross country running, fishing, and bicycling in the summer. Patti is also a true cheese head from Wisconsin! She is what Willis was talking about.
EMILIE
Emilie is our Patient Coordinator, and she joined our team in 2021. She loves everything about her job, from our welcoming staff to the amazing patients she's met so far. In fact, the most exciting part of the day for Emilie is getting the chance to meet and get to know each patient that walks through our door. When Emilie is not in the office, she enjoys spending time with her husband and chasing after their toddler.
PAIGE
Paige joined our team in 2022 as a Licensed Dental Hygienist. She graduated with a Bachelor of Science in Dental Hygiene from Herzing University, earning Magna Cum Laude. She loves being able to help make a positive difference in individuals' oral health along with educating patients on the importance of and correlation between oral health and overall health. She enjoys building relationships and helping people maintain healthy smiles. When she isn't at work, she loves gardening, hanging out with friends and family, biking, and spending time with her two pets.  Favorite quote: "Life's too short, eat dessert first!"
---
Meet Our Caring, Compassionate Team
At our office, your comfort, convenience, and good oral health are our top priorities. To schedule an appointment with Dr. Keller and our team, call Cedar West Family Dentistry in Richfield, MN, today at (612) 861-7188.