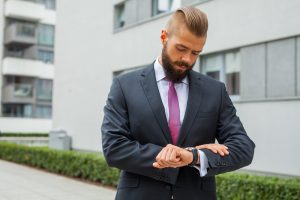 If your schedule is packed, and you feel you have no wiggle room for any new appointments, you may wonder if you truly need to keep that upcoming dentist's appointment. What you need to understand is that when it comes to your smile, delaying treatment can spell trouble. Patients can come in for a routine checkup and be surprised to learn they came in with a cavity that needs restorative dental care. In these situations, patients are often treated with a dental filling. If you are going without care, you might let decay grow in severity until something more involved is required to save your tooth.
What Happens When A Cavity Has More Time To Damage Your Tooth
As a cavity continues to grow, bacteria will spread further into the center of your tooth. After enough time passes, decay will create an opening that grants bacteria access to your pulp, and your tooth's root canal. This can be painful, and lead to serious harm to your tooth. If your dentist finds that you have suffered too much damage, a filling will not be enough to protect you. Instead, you can receive a dental crown, which completely covers the tooth over your gum line.
Recurring Dental Checkups Protect You From Overlooked Cavities
Recurring dental visits will help ensure that a cavity that forms is caught – and dealt with – before your condition grows complicated. Because you are also receiving important instructions on oral care, and a dedicated dental cleaning, these visits make it easier for you to simply avoid cavities, and spare yourself any need for restorative work.
Schedule Restorative Care For A Cavity At Cedar West Family Dentistry
If you need treatment for a cavity, you can count on a positive experience when you seek care at Cedar West Family Dentistry. Dr. Keller and his staff are committed to seeing that your needs are fully met, and that you have a positive, comfortable experience whenever you find yourself in the dentist's chair. To learn more about us, or to schedule an appointment, call our family dental office in Richfield, MN, today at (612) 861-7188.