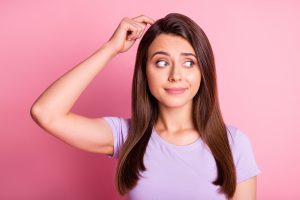 A dental crown covers your tooth and could be used to correct both cosmetic and restorative issues. Each one will be custom-made for your smile, offering durable and dependable improvements. In today's blog, your Richfield, MN, dentist talks about when a patient is ready to receive a crown, and how we place them.
The Full Restoration
A dental crown addresses the complete structure above the gum line, so we can address minor and even severe oral health issues. The restoration could be crafted from porcelain or porcelain-fused-to-metal, which means the finished product is durable and can be color-matched to blend with your smile seamlessly. The structure is custom-made to ensure a balanced bite and a lifelike appearance. To begin, we administer a local anesthetic and remove structure from the tooth. We take detailed images with digital technology, and use them to craft the finished product. You then return to the office so we can check the fit, make any necessary adjustments, and place it with a powerful bonding agent.
Cosmetic and Restorative Treatments
We could use the restoration to instantly address issues with the shape and color of your teeth, improving overall esthetics. Placement treats advanced tooth decay, and could be used as part of a root canal to treat an infection. We can also repair cracks, chips, and major breakage too, avoiding the onset of cavities and infection. The restoration could improve overall bite balance in kids and adults, and improve chewing and speech. We could use them to aid in tooth replacement, securing a bridge in place or even restoring a single tooth dental implant.
Safeguarding Your Smile
Following placement, you could take steps to help the new restoration last and remain bright, and also safeguard your natural teeth in the process. Make sure you see us every six months for a checkup and cleaning, so we can monitor your smile and remove any harmful plaque and tartar buildup. At home, take time to brush and floss daily to limit the risks of cavities, gum disease, and other issues. You also protect your smile with a healthier diet too.
If you have any questions, or if you have an aching or damaged tooth, then contact our team today to schedule a consultation. We will examine your smile and find out if you need treatment, and move safeguard with a custom-made option. If you have any questions then please contact our team today.
Talk To Your Richfield, MN Dentist About Dental Restorations
We would like to offer care to help preserve your smile for years to come. To find out more about how we restore a smile's function and beauty, then contact your Richfield, MN, dentist, Dr. Keller, by calling (612) 861-7188.