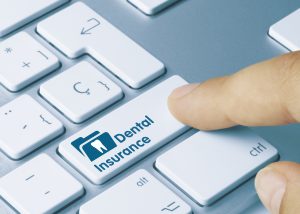 Now that we're in November, the holiday and the end of the year will be here before you realize it. Before your schedule becomes a lot more hectic, why not set up an appointment with your dentist, using your 2019 benefits before they expire at the end of December? Your Richfield, MN, dentist can help ensure you start the New Year with a new smile!
Dental Insurance Benefits
For those with dental insurance coverage, their benefits will simply expire at the end of December 31st unless used beforehand. Our office accepts most major insurance plans, including Delta and Aetna. We can also file for you, so you don't have to deal with the headache of interacting with your insurance company. If you don't have coverage, then we can still help with in-house financing through CareCredit. We also accept other popular payment methods, including cash, check, and major credit cards. Don't let issues with payment or misunderstandings about your coverage stand between you and a healthier smile. We can help you understand your coverage and begin treatment now to use your 2019 benefits, and resume care once your 2020 ones become available.
Our Treatment Options
We have a host of treatment options to help children, teens, and adults enjoy healthier and more attractive smiles. We have preventive care to help maintain optimal oral health and prevent the onset of tooth decay and gum disease. Cosmetic treatments help brighten stained teeth and reshape them as well. We can even correct uneven teeth without metal braces! For decayed or damaged teeth, we can offer a natural-looking dental restoration, such as a crown or filling. For those with missing teeth, we have implants and prosthetics, including bridges and full/partial dentures.
Your Initial Dental Exam
To start your treatment, we will need to understand the current state of your oral health. With a dental exam, we will employ advanced technology, including digital x-rays and intraoral cameras, to carefully examine your teeth and gums, and even peer beneath the gums to look at tooth roots and oral structures. Our team can identify common oral health problems, such as tooth decay, dental infection, gingivitis, and periodontal disease. Our team also looks for indicators of TMJ disorder and bruxism, and will screen for oral cancer as well. After discussing your smile goals, we then create a personalized plan to address your concerns, work with your budget, and help you start 2020 with a much healthier smile. If you have any questions or concerns, or If you're ready to schedule a visit, then contact our team today.
Schedule Your Next Appointment
With a comprehensive approach to dental care, our team can help you use your benefits and enjoy healthier smiles. To find out more improving oral health and smile beauty, then schedule a consultation with Dr. Keller by calling Cedar West Family Dentistry in Richfield, MN, today at (612) 861-7188.