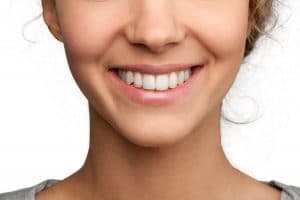 Cosmetic dentistry helps your Richfield, MN, dentist improve your smile's beauty, addressing everything from teeth stains to pointed or misshapen teeth. In fact, we can use cosmetic bonding and contouring to address these concerns in a single visit. Let's find out how these single-visit treatment options can help improve your smile!
Dental Bonding
The procedure actually uses the same composite resin we employ as part of our tooth-colored fillings. The material is a metal-free blend of acrylic and glass compounds, which can be shaded to match the color of surrounding tooth structure. We start by cleaning the tooth and removing decay if necessary. We then apply the material in several layers. As we cure the composite resin under a special light, the dentist can sculpt and mold the tooth. Finally, we polish the tooth, which helps provide a more natural appearance. In a single visit, we can lengthen worn down teeth, repair minor cracks and chips, close gaps between teeth, and even mask permanent teeth stains. Known as intrinsic stains, these may not respond to teeth whitening, but we can address them in one sitting!
Dental Contouring
Dental contouring is a very different procedure, but one that also takes one visit and in fact, could be administered in the same visit as your bonding procedure. We won't need to add a special material to the tooth. Instead, we gently buff and sand the tooth to remove outer structure and reshape malformed or damaged teeth, dull pointed or sharp teeth, and even remove pits or grooves in the tooth's surface, all in a single visit!
What If I Need More Substantial Improvement?
If you have teeth that sustain serious damage, or have cosmetic issues too severe for a bonding procedure, then we could discuss a restoration. We can create crowns from strong and durable materials that also mimic the appearance of natural tooth enamel. These crowns cover the entire visible portion of your tooth, addressing various cosmetic and restorative issues at once. If you want to find out which options will best improve your smile's beauty, please contact our team today. With a cosmetic consultation, we will carefully examine your smile and create a personalized treatment plan to address your smile hopes and goals. Often, one visit is all it takes to transform the appearance of your teeth!
Do You Have Questions About Cosmetic Dentistry?
Our team is ready to help you enjoy a bright and beautiful smile with our cosmetic treatment options. Don't let minor cosmetic issues impact your confidence and smile beauty! To find out more about dental bonding and cosmetic contouring, then schedule a consultation with Dr. Keller by calling Cedar West Family Dentistry in Richfield, MN, today at (612) 861-7188.