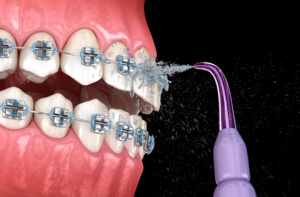 We talked about how our checkups protect our smiles, but we also help safeguard a smile with a dental cleaning. This removes plaque and buildup to prevent a number of serious oral health issues. In today's blog, your Richfield, MN, dentist talks about how we protect smiles, and how deep cleanings help fight gum disease.
Why Plaque Needs Removal
Plaque buildup is a bacterial byproduct that accumulates when harmful oral bacteria has consumed the particles left behind by the sugary foods and drinks we consume. As they break down these particles, this coats the teeth in plaque, which hardens with time into tartar. If left in place, these layers will begin to weaken enamel and inflame gum tissues, leading to increased risks of tooth decay and dental infection, as well as gingivitis and even gum disease. Not to mention bad breath and teeth stains! While brushing and flossing help limit the buildup's severity, only a professional dental cleaning can remove it completely and safeguard your smile.
Removing Dental Buildup
The process involves the use of an ultrasonic scaling device and a manual tool to gently and thoroughly break up and remove all plaque and tartar buildup. The process doesn't take long at all, and ends with our team thoroughly polishing the teeth for a brighter appearance and smoother finish. You leave with a straighter smile, and a lowered risk of cavities and periodontal issues. This is beneficial for people of all ages, from kids aged two and older, to adults. You should see us every six months for one, unless you have high risk factors for gum disease, and then you may need one every three to four months.
Scaling and Root Planing
What if you experienced the early warning signs of gingivitis and gum disease, such as gums that bleed easily, look red, or feel sore? To help manage the issue, we may offer a deep cleaning known as a scaling and root planing. Essentially, we then use the same tools to remove buildup from the teeth and the roots, and this could take one visit or up to four. We then protect the smile with a traditional dental cleaning every three to four months.
If you have any questions about how we clean teeth and protect the smile from poor oral health, then contact our team today to learn more. We want to help you and your family enjoy good oral health!
Do You Have Any Questions About Preventive Dentistry?
Our team wants to help you enjoy good oral health with a dental cleaning. If you have any questions about how to care for your smile and keep it healthy, or if you would like to schedule an appointment, contact your Richfield, MN, dentist, Dr. Keller, by calling (612) 861-7188.