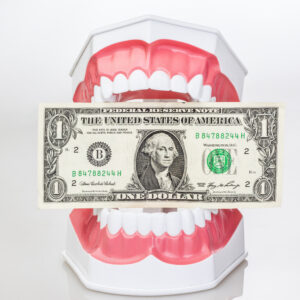 We're almost to the middle of November, so the end of 2021 is right around the corner, Time is running out to use your 2021 dental insurance benefits or health savings funds before they expire! In today's blog, your Richfield, MN, dentist explains why you should seek treatment now, and use the benefits you've earned before you lose them!
2021 Dental Benefits
If you currently carry dental insurance coverage then you have a set number of benefits you can use for treatment throughout the year. Likewise, with many health savings funds you accrue money to use for care that will expire at midnight on December 31st. Instead of losing these benefits, why not schedule a visit with our team? Our office staff can help you find out what your coverage amount is, so you can receive care that puts what you've earned to good use and fits within your budget. You then start 2022 on the road towards a healthier and more attractive smile, and obtain care before the hectic holiday season makes your schedule too busy.
Checkup Visits
The process will start with an initial exam. When you arrive, we will sit you down and carefully look at your smile with advanced digital imaging technology, for digital x-rays to intraoral cameras. The resulting images will be very detailed and available instantly chairside, so we can walk you through this diagnostic process and help you better understand the state of your smile. Once we make a diagnosis with accuracy and precision, we can craft a treatment plan that fits within your schedule and budget. If we find issues that need extensive treatment, we can also resume in 2022 once your new coverage or funds become available to use.
Treatment and More
We offer a comprehensive array of treatment options, from checkups and cleanings to help manage your oral health, to lifelike bonding and contouring to repair minor damage or improve smile esthetics. With our natural-looking fillings and crowns, we can offer repair that blends with your smile and looks natural, treating cavities, infections, and injuries. We can also discuss tooth replacement with bridges, dentures, or dental implants too. If you have any questions about how we treat these oral health concerns, or if you would like to schedule a visit soon and put your remaining benefits to use, then contact our team today. We're ready to help you enjoy your best possible smile!
Talk To Your Richfield, MN Dentist About Preventive Dentistry
Our team is ready to help you end 2021 and start 2022 on the path toward better oral health. To find out more about our comprehensive array of treatment options, then contact your Richfield, MN, dentist, Dr. Keller, by calling (612) 861-7188.