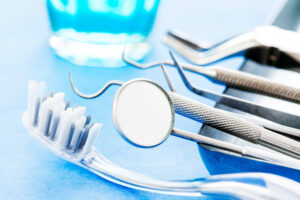 When you have dental insurance, you have benefits that you can use in the year, but that will expire by the end of 2022 unless used. Don't leave these on the table! Instead, consider an appointment now to put them to good use. Your Richfield, MN, dentist talks about how we can help you end 2022 with a better smile!
Your Various Benefits
With dental insurance, you could have preventive procedures like checkups and cleanings covered, and could see reduced costs for necessary restorative and prosthetic treatment options. Using these could help you improve the overall health, function, and beauty of your smile. Likewise, if you have a health savings account that accrues funds throughout the year, then you could lose this money if not used by the end of the year. A visit now is a chance to see us and obtain necessary treatments before the hectic holiday season complicates your schedule. We would love to help you smile with confidence as the year comes to a close, so get started by scheduling a checkup and cleaning visit.
The Checkup and Cleaning
The checkup portion will allow us to make a thorough diagnosis and identify any areas of concern in your teeth and gums. Using digital x-rays and intraoral cameras, our team can offer an exam with precision and accuracy. For example, we can diagnose the earliest stages of tooth decay and infection, and identify gingivitis and gum disease. We also watch for signs of TMJ disorder or even bruxism (teeth grinding), and we can screen for oral cancer too. The sooner we identify and address the issues, the less likely you are to develop painful symptoms or risk tooth loss.
We also clean the teeth. A dental cleaning involves the use of an ultrasonic scaling device and a manual tool to break up and remove all plaque and tartar buildup from your teeth. This helps lower the risk of gingivitis and gum disease, as well as cavities and infections too! You and your family can also enjoy brighter teeth and fresh breath.
Treatment Options
We can also help restore the health and function of your smile with lifelike restorative treatments, like dental fillings and custom-made dental crowns. Our team can address gaps with natural looking dental prosthetics, like bridges, dentures, and dental implants. Cosmetic treatment is available too to boost the overall beauty of your smile!
Do You Have Questions About Scheduling a Visit?
Our team is here to help you smile with confidence again. If you have any questions about starting a new year with a new smile, or if you would like to schedule an appointment, contact your Richfield, MN, dentist, Dr. Keller, by calling (612) 861-7188.