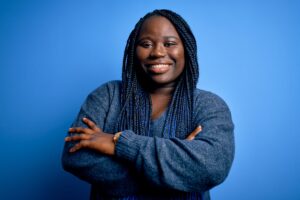 When you are younger, there are many different changes to the mouth that require constant supervision. As you grow further into adulthood, things can feel as if they settle down a bit. It is still vital to keep routine appointments for cleanings and examinations every six months. The examination allows your dental professional to take stock of your current health needs and to give you advice on how to best care for your smile going forward.
Consistent professional cleaning is also vital to the lasting integrity of your oral health. Plaque accumulates on the surface of the enamel as a result of bacterial growth. If this material is not adequately removed through brushing and flossing, it hardens into a substance known as tartar. You require the assistance of a professional in the office to remove this harmful matter. Leave the office at Cedar West Dental in Richfield, MN with a safer smile that can help you to feel cleaner. Protect your smile for years to come with beneficial professional maintenance!
Be Proactive With Your Care For Great Results
Prevention is paramount in dental care. Some of the lasting harms that come to your smile may build over months or even years. Without the guidance of a trained dental health professional, you could be allowing problems to develop. Twice each year, come to the dentist for a thorough cleaning and examination.
Take the necessary steps to keeping a healthy smile throughout your life. Attend your checkups consistently as they serve to give you early diagnoses. This approach can help you to catch problems before they become more significant. Stop the progression of your tooth decay and help avoid the need for future restorative procedures.
How In-Office Treatment Makes All The Difference
Beyond the examination, cleanings offer many benefits. The accumulation of debris and bacteria throughout the mouth can prove to be difficult to manage on your own. Certain actions in fact require the assistance of a trained professional with specific tools.
When plaque hardens into tartar, even firm brushing will not remove this substance. For this reason, skipping your appointments can do you significant harm in the future. Bacterial growth can cause tooth decay if allowed to continue. Cleanings are a helpful tool in the removal of problem microorganisms.
A Cleaner, Safer Smile In Richfield, MN
Call Cedar West Dental in Richfield, MN today at (612)861-7188. Learn more about how teeth cleaning can help you to keep your beautiful smile safe for years to come. Schedule an appointment for a checkup and we can help you by removing plaque and tartar buildup that risks the development of tooth decay. Prevent cavities through consistent maintenance both at home and in the dental office.