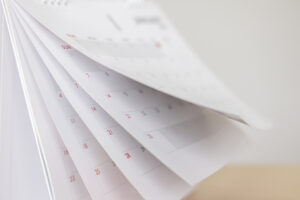 Even though there is only a month left in the year, there is still time to schedule a checkup visit with our team! This preventive visit can help you maintain good oral health and an attractive smile. In today's blog, your Richfield, MN, dentist talks about scheduling your last checkup and cleaning of 2022.
Using Your Remaining Benefits
If you have dental insurance, then you have a set number of benefits you can use in a year. If you don't use them, they expire at the end of December. Instead of simply letting the benefits you paid for and earned vanish, why not schedule a visit with our team? One last checkup and cleaning of 2022 could allow us to help you start 2023 with a healthier smile, and we could discover issues that need treatment and provide results before the year comes to a close and you're forced to wait for your 2023 benefits to become available.
The Checkup Process
A dental checkup is a procedure in which our team takes a close look at your smile, often employing advanced digital imaging technology to make a diagnosis with precision and accuracy. We then discover any issues that need attention, and create a treatment plan to address them. Our team will look for problems like tooth decay, infection, and gum concerns like gingivitis and gum disease. We also screen for oral cancer and look for indicators of TMJ disorder and bruxism (teeth grinding). Often, we can address these issues in one visit with a restoration, or even create a personalized oral appliance to bring relief.
Cleaning Your Smile
Our team will also take time to clean the teeth, using an ultrasonic scaling device and a manual pick to remove all plaque and tartar in a matter of minutes, which not only fights bad breath and teeth stains, but helps prevent the onset of tooth decay and gum disease. This is beneficial for kids and adults alike. For children, we could also discuss unique preventive treatments like fluoride gel and dental sealants to help lower the risk of tooth decay in 2023 and beyond. If you have any questions about how we treat poor oral health and maintain smiles with checkups and cleanings, then contact our team today. We would love to help you use your 2022 dental insurance benefits before they expire at the end of the year.
Do You Have Questions About Protecting Your Smile?
We want to help you end 2022 with a bright and healthy smile, and that starts with a simple exam and cleaning. If you have any questions about improving your oral health, or if you would like to schedule an appointment, contact your Richfield, MN, dentist, Dr. Keller, by calling (612) 861-7188.