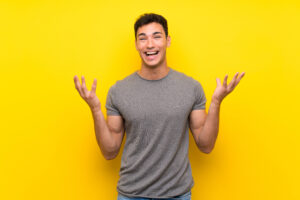 Even with consistent dedication to your dental care, you may still require additional help from time to time. If you have cracked or broken one of your natural teeth, this is a time when you should talk with your dentist quickly about your options in repair. Without the protection that your enamel provides, you are at risk of developing a bacterial infection within the tooth.
At our office in Richfield, MN, we can help you to renew your smile with the use of a sturdy new dental crown. This form of restoration uses a long-lasting cap that your dentist permanently attaches to your existing tooth material. Your dental crown will allow you to bite and chew in the affected area with a lasting repair. Even more, we offer crowns that can blend in with your natural smile! If you are currently living with an injured tooth, take the time to speak with your team of dedicated dental health professionals about restoration!
Preventing Bacterial Infection With Timely Restoration Using A Dental Crown
When you injure a tooth, be sure that you speak with a trusted dentist as soon as you can. Even if you think that you have only given yourself a minor chip, you may be at risk of further harm. You rely on the strength of your enamel to prevent the development of bacterial growth within your tooth. Schedule an appointment with your dentist to determine the extent of your injury.
If you have exposed the internal portion of your tooth, you are at risk of developing an infection within your tooth. This situation can lead to a painful toothache, so talk with your dentist quickly about your options. A dental crown could be the right choice for your smile!
Dental Crowns Give You A Durable And Elegant Repair
When you need to restore your tooth, a dental crown is a powerful tool in restorative dentistry. This is a durable cap that your provider will attach to your existing material, protecting you from further damage or bacterial growth.
You have options in your crown's material, as well! Discuss your specific needs with your dentist in order to learn about the differences between each type. Beautiful porcelain crowns even match your natural smile shade, allowing you to smile with confidence. Keep your repair to yourself with a repair that blends in with your other teeth.
Find Restoration With A Dental Crown At Cedar West Dental In Richfield, MN
If you have experienced an injury to one of your existing teeth, talk with your dentist about your options in repair before a bacterial infection has a chance to take hold. For more information, give us a call at Cedar West Family Dentistry in Richfield, MN, today at (612) 861-7188!