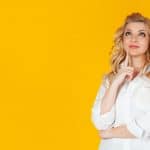 What can you do to make sure that your smile is as bright and healthy a year from now as it is today? What can you do to make sure you stay confident in the appearance of your teeth over many years? While brushing and flossing are important for maintaining the quality of your smile, you should recognize how your diet choices impact your risk for potential teeth stains. Your choices regarding what to eat and drink can impact your appearance, just as they can affect the health of your smile. Our Richfield, MN dentist's office can provide guidance and encouragement during regular dental exams regarding the maintenance of your smile's color and health.
Teeth Stains Can Be Difficult To Remove On Your Own
Prevention is an important part of maintaining an attractive smile. Unless you decide to commit to cosmetic dental work, it can be difficult to effectively address flaws that occur over time. Fortunately, you can protect the color and condition of your teeth by making certain smart choices. When it comes to teeth stains, products that are dark or rich in color do pose a risk for you. You can also face risks from acidic foods and beverages, as these are able to soften enamel and make new stains easier to pick up.
How A Change In Your Diet Helps You Avoid Discoloration
If you want to avoid problems with dental discoloration, start looking for smart adjustments to your current diet. Avoiding soft drinks can be beneficial, particularly when you replace them by drinking more water. Dark colas leave behind particles that stain teeth, and their acidity can make it harder for you to fight their accumulation over time. You should also be mindful of other liquids, like coffee, tea, and red wine, which can cause some discoloration.
Is Dental Discoloration Always Linked To Teeth Stains?
Enamel erosion can lead to a change in the color of your teeth that is not connected to stains. This erosion can be harder to avoid if you have a tendency to grind your teeth, or if you brush them aggressively. Your dentist may be able to hide this form of discoloration through a dental bonding treatment. If there are concerns about the tooth's health as well as its appearance, we can also talk about using a custom dental crown for support.
Discuss Your Smile Concerns At Cedar West Family Dentistry
At our Richfield, MN dentist's office, patients who are concerned about preserving their smile can benefit from regular dental checkups. In addition to cleaning plaque and tartar that have built up on teeth between appointments, we can offer tips to follow in order to keep your smile in its best possible condition. To find out more about us, please call Cedar West Family Dentistry at (612) 861-7188.