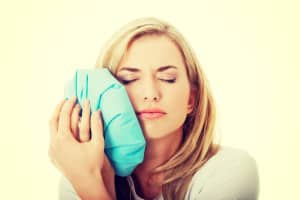 If you have a tooth, or several teeth, harmed in an accident, it is important that you visit your dentist. Physical trauma can affect a tooth's color, make it vulnerable to infection, and leave unsightly signs of damage. A root canal treatment can ensure that the tooth has not become infected after an injury, and a dental crown can restore a tooth that is too damaged to function. There are a range of cosmetic and restorative treatments that your dentist can perform, in order to restore a damaged tooth.
Root Canal Treatments For Cracked Teeth
If your tooth is cracked, it can be vulnerable to an infection in its pulp. The health of the pulp, which contains soft tissue and blood vessels, is essential to the health of the tooth. Your dentist can perform a root canal treatment on a cracked tooth, to clear any infection that might have entered the tooth due to exposure. The affected tooth can be fitted with a crown after the root canal treatment, to restore its function. A crown can be made from many materials, including porcelain. Porcelain can imitate the look of a healthy tooth, which helps the crown blend visually with your natural teeth.
Cosmetic Remedies For Damaged Teeth
Dental bonding and contouring are popular cosmetic treatments for teeth that have been cracked, or chipped. Contouring can even out a tooth that has been chipped, and bonding can cover unsightly cracks. Dental bonding can also be used to cover larger chips in teeth that are too significant for contouring. If your tooth has been discolored after physical trauma, the resin used in dental bonding can be made to match the color of surrounding teeth.