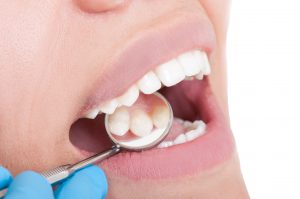 When a patient develops a cavity, treatment is crucial to avoid the onset of infection or even the loss of your tooth. In order to fix the tooth, then we may place a dental filling. With our composite resin fillings, we can offer lifelike dental restorations for Richfield, MN, patients.
Frequently Asked Questions About Dental Fillings
Question: How do I know if I have a cavity?
Answer: If you undergo six month checkups, then we will often uncover them in the earliest stages, before you even experience discomfort. Otherwise, you may not notice until you experience tooth sensitivity to hot or cold foods and drinks, or a persistent toothache. If you experience pain that doesn't subside after a few hours, then see us right away for a diagnosis.
Question: How does a filling repair my tooth?
Answer: The procedure involves removing the decay and then cleaning the tooth. We apply the metal-free dental material to the tooth, which will be sculped and molded as it cures under a light. We then polish the tooth to complete the procedure. The entire restoration placement procedure only takes one visit to complete and repairs your tooth.
Question: Will the restoration look natural?
Answer: Yes! The composite resin we use can be shaded to match surrounding tooth structure. The resulting restoration blends with the tooth and the rest of your smile.
Question: How do I avoid future cases of tooth decay?
Answer: First, be sure you're brushing your teeth twice a day and flossing every night before bed. We also suggest cutting back on sugary foods and drinks, which promote tooth decay. Be sure you see us every six months for a checkup and cleaning as well. The cleaning helps prevent tooth decay while the checkups allows us to identify any cavities in the earliest possible stages. If you have any questions, then please contact our team today.
Do You Need a Filling?
We're ready to treat your tooth decay and restore the health, function, and appearance of your smile. To learn more, schedule a consultation with Dr. Keller by calling Cedar West Family Dentistry in Richfield, MN, today at (612) 861-7188.