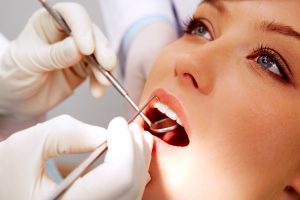 When was the last time you had a checkup and cleaning? For many patients, these preventive visits seem unnecessary, especially if they brush and floss daily. However, there are a number of reasons we suggest all patients, even those with good oral health, attend a routine checkup and cleaning.
Try Our Quiz on Checkups and Cleanings
True or False: You need one twice a year.
True or False: We identify trouble in the earliest stages.
True or False: A cleaning helps maintain optimal oral health.
Answer Key
True. We agree with the American Dental Association: Patients of all ages need to have their teeth examined and cleaned twice a year. Routine visits can help patients enjoy improved oral health, while also instilling good habits and reducing dental anxiety in our younger patients. If you have risk factors for gum disease or other oral health concerns, we may recommend one every three to four months.
True. The exam involves carefully looking at the teeth and gums for warning signs of tooth decay, gingivitis, and gum disease. Early diagnosis can mean earlier and more effective treatment. We also perform screenings for oral cancer. With this disease, early diagnoses can increase the chances of a full recovery. The high mortality rate of oral cancer is mainly due to the fact that the disease is rarely caught in the early stages as few people undergo their screenings every year.
True. Having your teeth cleaned is the only way to completely remove plaque from the surface of the tooth. Doing so helps reduce the risk of cavities and periodontal problem, such as gingivitis and gum disease. The procedure takes only a few minutes and also helps improve the freshness of your breath and the brightness of your teeth.
Talk To Cedar West Family Dentistry About Preventive Dentistry
At Cedar West Family Dentistry, we can use checkups and cleanings to help you maintain a healthy smile. Our practice can work with you to provide you with care that preserves your appearance, and protects your oral health. To learn more, or to schedule an appointment with us, call our family dental office in Richfield, MN, today at (612) 861-7188.