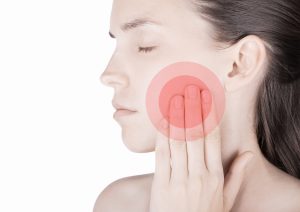 We have a number of restorations to treat problems with a tooth, such as chips, fractures, or decay. Occasionally, we may recommend a dental filling to address a cavity. When do you need a filling and should you expect from the placement process?
Frequently Asked Questions About Tooth Fillings
Question: Will the restoration look natural?
Answer: Yes! Instead of metal, we will use composite resin in the restoration. A metal-free material, we can shade the material to match your tooth and blend with your smile. In a single visit you can obtain a restoration that matches your smile!
Question: How do you place one?
Answer: We begin by removing any decay and then cleaning the tooth thoroughly. We may etch the surface to help the material better adhere to the tooth. After prepping the composite resin, we apply it to the tooth and cure it under a light. As the composite resin cures, we can sculpt the placement area. We complete the procedure by polishing the tooth, which offers a more natural looking appearance.
Question: What are signs I have a cavity?
Answer: You may notice tooth sensitivity to hot or cold temperatures, or possibly a persistent toothache that doesn't subside after 48 hours. If any of these potential warning signs applies to you, then you should contact us today to schedule a diagnosis.
Question: How do I avoid future cases of decay?
Answer: To prevent decay, first try cutting back on sugary foods and drinks. Next, be sure you brush your teeth twice a day, once when waking up and again before going to bed. Also, you need to floss each night before bed. A dental cleaning every six months can also help safeguard your smile.
Talk To Cedar West Family Dentistry About Treating Cavities
At Cedar West Family Dentistry, we can provide a natural looking solution to dental cavities. Our practice can work with you to provide you with care that preserves your appearance, and protects your oral health. To learn more, or to schedule an appointment with us, call our family dental office in Richfield, MN, today at (612) 861-7188.