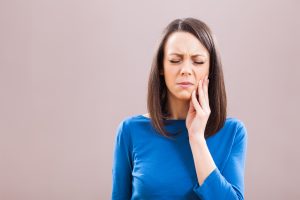 When we see Richfield, MN, patients with tooth decay, we typically treat the issue using a dental filling. When does a patient need a filling and how do we place one? What are the risks of ignoring cavities? Find out in today's blog!
The Signs of Tooth Decay
How do you know if you have a cavity? Often, patients develop tooth sensitivity, especially to hot or cold foods and drinks. Patients may develop serious toothaches as the decay grows more severe. However, if you attend regular visits for checkups every six months, then we will identify cavities in the earliest stages, offering treatment before discomfort ever arises.
Filling Placement
If we find the presence of decay, we may correct the issue with our dental fillings. Instead of using metal, we will employ composite resin, which contains no metal and can be shaded to mimic the appearance of natural tooth structure. Placement begins with removing the decay and cleaning the tooth. We then shade the composite resin and place it in several layers. We cure the tooth with a special light and then polish the tooth to ensure a more natural appearance. The entire visit only takes one visits to complete! In addition, we often use the same material in dental bonding procedures, which repair minor chips and mask teeth stains.
Don't Ignore Your Cavities!
If you begin to experience discomfort, then let us know as soon as possible. Ignoring cavities increases the risk of dental infections or abscesses as the bacteria spreads throughout the tooth. In some cases, the risk of tooth loss may increase. If you have any questions about treating cavities, or if you experience toothaches, then let us know. You can also schedule a checkup and dental cleanings for your family to help ensure healthy smiles for many years to come.
Do You Have Questions About Dental Fillings?
Don't live with decayed and aching teeth, talk to us about our natural looking restorations today. To learn more, schedule a consultation with Dr. Keller by calling Cedar West Family Dentistry in Richfield, MN, today at (612) 861-7188.