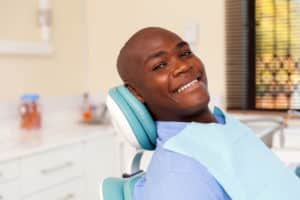 The function of cosmetic dental work is to target issues that make you self-conscious, in order to leave you with a better smile, and more confidence. What it is NOT intended to do is make improvements to your oral health. Cosmetic work is elective by its nature, and in fact restorative dental work is a higher priority than a procedure that improves on how you look. If you find yourself considering having a procedure done, you should speak with your dentist about what you would like, and what options are open to you.
Not Every Type Of Discoloration Is Best Treated With A Professional Whitening Treatment
You may think that tooth discoloration is best handled with a professional whitening treatment. While stains in your enamel are no match for the whitening agents available to your dentist, not every type of discoloration is connected to stains. Intrinsic discoloration is best met with a different course of action. Porcelain veneers can hide this problem effectively, as can dental bonding.
Oral Health Problems Will Need To Be Addressed Before You Can Undergo A Cosmetic Procedure
If you have an active oral health problem, your dentist will prioritize it over cosmetic work. During a consultation with your dentist, you can determine what issues your teeth are facing, and plan out the necessary steps to make sure you finish treatment with your ideal smile.
Some Restorative Work Can Help With Your Appearance
Sometimes, the act of fixing a problem with a tooth can also improve its appearance. If you need a dental crown, one made with porcelain can look natural, and have the proper color and size to fit in with your smile.