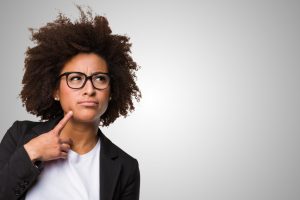 So you received some bad news in the form of your dentist telling you that you have a cavity. If this is your first cavity, you may have questions, and anxieties, about what your treatment will entail. The restorative dental procedure your dentist provides is dependent on what kind of care you need. Is the cavity smaller, or has it had time to grow more severe? Once the infected material is removed, your dentist will select the appropriate restoration. You can be relieved to learn that even an advanced cavity can be addressed without disrupting your appearance.
Your Dental Restoration Can Have Minimal Impact On Your Appearance
Dental restoration can come from a dental filling, or in the form of a dental crown. Both of these are made with materials that are selected both for their durability, and their lifelike appearance. Fillings are made with composite resin, a material that is also used to make cosmetic improvements to a person's smile. Dental crowns can be made from several different selected materials. If you need more support for a less visible tooth, you may need a metal crown. However, if the tooth's visibility is an issue, you can be provided with a ceramic crown that looks like your enamel.
Ignoring A Cavity Can Be Big Trouble For Your Oral Health
If you ignore a cavity, it will not go away on its own. As time passes, it will grow worse until it causes serious complications to your oral health. This development can mean having bacteria attack the interior of your tooth, causing you pain and overall discomfort.
Count On Cedar West Family Dentistry For Your Cavity Care
If you need to do something about a cavity, come to Cedar West Family Dentistry for treatment with Dr. Keller. You can count on expert, modern care that ensures your dental needs are fully met. You can also count on Dr. Keller for routine preventive care, which can help you stay free of dental problems in the future. To learn more, or to schedule an appointment, call our family dental office in Richfield, MN, today at (612) 861-7188.