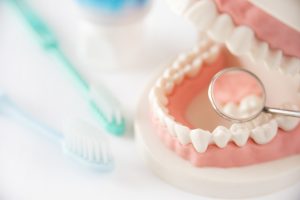 While cosmetic dentistry focuses on your smile's appearance, and restorative care improves the overall function, preventive dentistry helps patients in Richfield, MN, avoid the onset of common oral health issues. Let's look at the preventive procedures we offer our patients and what makes them so vital.
Try Our Quiz on Preventive Dentistry
True or False: Everyone needs a routine exam.
True or False: Cleanings help prevent cavities.
True or False: We have preventive care for children.
True or False: We offer solutions for TMJ disorder and bruxism.
Answer Key
True. A routine exam allows the dentist to look at the teeth, gums, jaw, and oral tissue for any indicators of trouble. From there, treatment can be offered to prevent the problem from growing worse and threatening smile stability. We typically look for tooth decay, gingivitis, gum disease, and even oral cancer.
True. Even if you brush and floss daily, this cannot remove plaque buildup. Plaque buildup occurs when bacteria break down food particles. Without removal, the buildup will grow more severe and weaken tooth enamel, leading to a greater risk of tooth decay. The same buildup also inflames gum tissue, elevating the chances of gingivitis and gum disease forming.
True. Children need six-month checkups and cleanings as well. Often, we apply dental sealants and fluoride treatments to help protect their smiles from cavities. Fluoride strengthen the outer enamel and dental sealants prevent food from becoming stuck between the hard-to-reach rear teeth.
True. We will look for signs of friction and jaw strain, which would indicate TMJ disorder and bruxism. Treating these issues prevents problems opening and closing your mouth, as well as damage to the teeth. Treatment often involves a clear plastic aligner. If you have any questions about our dental prevention, or if you're ready to schedule a visit, contact our team today.
Looking for Preventive Care?
Our team provides treatments to help defend smiles against tooth decay, gum disease, and more. To learn more, schedule a consultation with Dr. Keller by calling Cedar West Family Dentistry in Richfield, MN, today at (612) 861-7188.