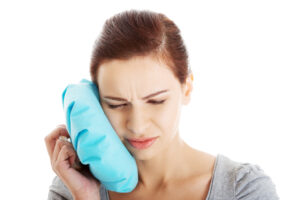 Do you have a tooth that hurts? A number of factors could cause a toothache, and a major one is tooth decay. In today's blog, your Richfield, MN, dentist talks about what could cause a toothache, and how we can address the discomfort with a lifelike and durable dental restoration.
The Common Causes of a Toothache
For some, a toothache that is short lived could be the result of sinus and allergy issues or infections, changes in elevation, or a particularly cold winter wind. But these pass after only a few hours. One that persists for more than a day could mean tooth decay, or possibly the early stages of a dental infection. Treatment is necessary to prevent the issue from growing more severe. Untreated cavities and infections have been linked to the spread of infection to other teeth, or even tooth loss. When you experience pain or sensitivity in one or more teeth that doesn't pass, then schedule a visit with our team for a diagnosis.
Treating Your Discomfort
When you arrive, we will ask you about your symptoms and your dental habits. We then examine your smile with digital x-rays and intraoral camera images, which allow us to identify the presence of a tooth decay or a dental infection. We then assess the cause and strength of the issue, and recommend the most appropriate treatment option. For cavities, we could place a custom-made dental filling. Made from a metal-free composite resin, this is safe for all ages and offers a lifelike appearance. If the cavity is more severe or an infection has developed, we may recommend a root canal. This safe and gentle procedure involves removing the infected tissues, adding a restorative filling to the interior of the tooth, and finally capping it with a custom and natural-looking dental crown. These treatments instantly halts discomfort, and provides protection for the teeth afterward.
Avoiding Painful Aches
Taking preventive action also helps you avoid painful complications. For example, be sure you brush and floss daily to remove food particles that could feed harmful bacteria and cause plaque buildup, weakening the protective enamel in the process. Cutting back on sugary and starchy foods and drinks helps too, as this deprives harmful oral bacteria of the particles they consume. Be sure you see us every six months as well, so we can thoroughly examine your smile for early signs of trouble, and also remove plaque and tartar before the buildup weakens the outer enamel.
Don't Ignore Discomfort!
We're ready to address issues like cavities and bruxism to protect your smile. If you have any questions about addressing pain in your teeth, or if you would like to schedule an appointment, contact your Richfield, MN, dentist, Dr. Keller, by calling (612) 861-7188.