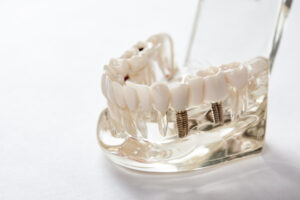 Do you have a missing tooth? For minor tooth loss, we can provide a custom and lifelike dental bridge, one that provides a full smile again. In today's blog, your Richfield, MN, dentist talks about how we treat tooth loss and what you can do to keep your bridge bright and strong for years to come.
The Loss of Your Natural Teeth
The goal of a dental bridge is to address minor tooth loss, such as one to three lost teeth in a row. Even though this may seem like a minor case, this could still mean trouble for your smile. The gap could cause surrounding teeth to shift, the resulting misalignment then alters smile beauty and increases the risk of cavities and more. The strain on your bite balance from missing teeth often means the onset of TMJ disorder and bruxism (teeth grinding). You could have trouble eating your favorite foods or even speaking clearly. You may also feel embarrassed! Which is why you should never hesitate to talk to our team about replacement options.
Designing a Prosthetic
First, we want to carefully examine your smile and assess the cause of your missing teeth, so we can treat underlying oral health issues as needed. We then administer a local anesthesia and gently remove structure from each tooth on either side of the gap. We then take detailed digital impressions, which we use in a dental lab to design your new prosthetic. A bridge contains new teeth, known as pontics, with crowns attached to each end. We craft the prosthetic from ceramic or other durable materials that not only absorb daily bite forces, but can be shaded to blend with your smile too!
Securing Your New Tooth
When the bridge is ready, we will attach the crowns to the abutment teeth, the ones we remove structure from. This secures the new teeth firmly in place. You can enjoy a complete smile, eat your favorite foods, and smile with confidence. The prosthetic will last about 10 to 15 years on average. To help is last and to also safeguard your remaining natural teeth, continue to brush and floss daily, and clean your prosthetic too. The space between the top of the gums and the bottom of the prosthetic could be where food particles accumulate.
If you have any questions about tackling your tooth loss with a custom-made solution, then contact our team today.
Ready to Address Your Missing Teeth?
Our team wants to help you smile with confidence once again! If you have any questions about correcting your missing teeth with a custom-made dental prosthetic, or if you would like to schedule an appointment, contact your Richfield, MN, dentist, Dr. Keller, by calling (612) 861-7188.