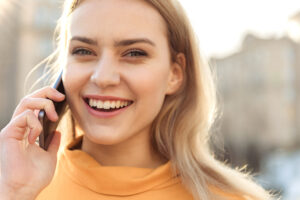 Your overnight teeth grinding can lead to serious wear of your teeth. This condition is known as bruxism, and if you receive a diagnosis of this sleep disorder, do not simply brush it off. Bruxism can cause significant erosion of your enamel, which is the outer surface of the tooth. This hard material gives you the ability to chew and also provides the appearance of your smile.
Grinding overnight can lead to issues with your appearance that can affect your daily life. Speak with the team at Cedar West Dental in Richfield, MN about how dental bonding can help you to restore your enamel after bruxism damage. Enamel erosion can cause noticeable changes in your smile. This process uses a composite resin to make your teeth appear fuller with material that blends in with the rest of your smile. Care for your underlying condition as well with an oral appliance to prevent your teeth from colliding during sleep!
Take Control Of Your Dental Future
If you have begun to notice the signs and symptoms of overnight teeth grinding, you could be ready for a change. This condition is called bruxism and it is one of the most prevalent sleep disorders. Speak with a trained health professional about ways to protect your smile overnight, as this condition can cause serious damage.
Bruxism can flatten your molars and shorten your incisors. The loss of enamel can become noticeable to others if you allow this to continue. A nightly worn oral appliance can place a BPA-free barrier between your teeth as you sleep. Provide a soft landing place for your jaw to limit the need for more extensive procedures.
Helpful Care After Your Bruxism Dignosis
When you speak with your dental care provider about the use of a nightly worn oral appliance, discuss the repair of your enamel. Bruxism can create very directed damage through repetitive action, and this can leave you with an uneven smile. Cosmetic dentistry through bonding can help to give you fuller teeth with a beautiful shape.
This process uses a technologically advanced composite resin to restore your tooth to an appropriate size and form. After polishing, your new smile solution will blend in with the rest of your enamel, so that nobody else has to know. Repair your enamel for both your health and your appearance, as enamel is vital in blocking bacterial infection within the internal area of your tooth.
Grinding Treatment And Repair In Richfield, MN
Give us a call at Cedar West Dental in Richfield, MN today at (612)861-7188 to learn more about how the treatment of your bruxism can protect your smile. An oral appliance provides a soft landing spot for your jaw. If you have begun to notice a change in your appearance, discuss bonding to repair your teeth.