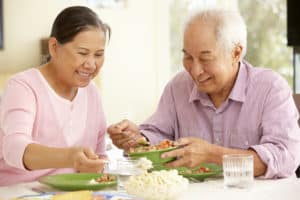 What causes people to lose their teeth? Tooth loss, especially advanced or total tooth loss, can seriously compromise your appearance, and your ability to eat and speak. While you can lose a tooth because of an injury, or because of untreated tooth decay, the most common reason people lose teeth is because of issues that relate to advanced gum disease. If you need to restore serious tooth loss, you can speak with your dentist about having a set of dentures created. Your dentist can offer a set of full dentures, but in cases where only some teeth have been lost, partial dentures can also be produced, so that you can restore your smile.
Partial And Full Dentures Are Available
Partial dentures are removable, and can be developed to fit around your particular needs. This type of denture is useful when you have several non-adjacent places where you need to replace lost teeth. In cases where you have suffered a total loss of a row of teeth, you can receive dentures for your upper or lower jaw. The dentures are designed so that they look like natural teeth, so that they are not as conspicuous, and can improve how you look.
A Dental Bridge Provides A Fixed Prosthetic
A dental bridge is a means of addressing isolated tooth loss (meaning replacing one tooth, or a few adjacent teeth). Unlike dentures, your bridge will be permanently placed, with the aid of dental crowns. That immobility makes them capable of holding up when bite and chew food. It also means not having to deal with a loose prosthetic, which can be distracting.