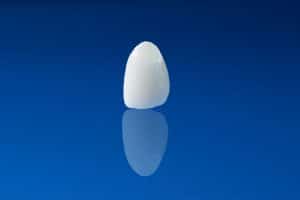 Dental treatment isn't one-size-fits-all, we offer custom-made restorations to return your damaged or decayed teeth to full function and health. In today's blog, we're going to talk about how we create custom-made dental crowns for our Richfield, MN, patients and what situations may call for one.
Try Our Quiz on Dental Crowns
True or False: Each one will be custom-made.
True or False: They blend with your smile.
True or False: We can restore damaged teeth.
True or False: Dental crowns address oral health concerns.
Answer Key
True. We first prepare the teeth, which means removing the outer tooth structure to make room for the crown. We then take detailed impressions, which will be used to design and fabricate the custom-made restorations. Once complete, the patient returns to the office so we can place it using a powerful bonding agent.
True. When possible, we always opt for natural looking materials. For example, we may use ceramic, which contains stain-resistant properties and can be shaded to match surrounding teeth. The material also ensures powerful bite forces and pressure, providing a strong and long-lasting restoration.
True. We may use the restorations to fix teeth that have become chipped or broken. They also repair fractured teeth. For cosmetic issues, we also reshape malformed teeth and mask permanent teeth stains.
True. Placement also allows us to fix teeth with advanced tooth decay and dental infections. We then return the teeth to optimal health and function. For those with missing teeth, we anchor a dental bridge in place and restore a single tooth dental implant. With proper care and attention, they can last for several decades and provide lifelike restoration. If you have any questions about fixing damaged teeth or smiles with oral health concerns, then contact our team today.
Does Your Smile Need a Restoration?
Using lifelike materials, we can help return your damaged tooth to optimal health and appearance. To learn more, schedule a consultation with Dr. Keller by calling Cedar West Family Dentistry in Richfield, MN, today at (612) 861-7188.