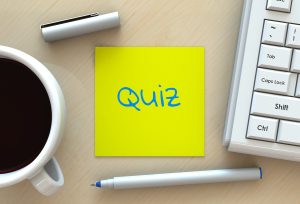 If you have failed to keep up with regular dental visits, you can may be unaware of how your absence from the dentist's chair can put you at an oral health disadvantage. One big issue is that when you skip out on checkups, potential problems are going unnoticed. That allows them to grow more severe, which can lead to your needing more involved restorative dental care to remedy the situation. You also miss out on regular dental cleanings, which make you less likely to suffer from tooth decay.
Questions:
True Or False: Tartar removal is a part of your routine dental cleaning.
True Or False: Dental checkups make it easier for you to avoid problems like cavities.
True Or False: If your dentist notices problems with your gums, a deep cleaning can be recommended.
Answers:
True! When your hygienist cleans your teeth, they remove tartar, something you are not capable of accomplishing by yourself. Brushing and flossing can stop the initial formation of tartar, but when the substance does form, a professional cleaning will be needed in order to remove it.
True! Your dental cleaning will reduce the likelihood of you developing a cavity. In addition, the removal of tartar and plaque near your gum line will help you avoid gum disease.
True! Not every visit will need to involve a deep cleaning. However, if your dentist observes signs of gum disease, it can be an effective means of stopping your problem. A deep cleaning, also known as a scaling and root planing, will see your dentist target the portions of your teeth under your gum line to eliminate bacteria creating issues.
Enjoy An Expert Dental Checkup At Cedar West Family Dentistry
At Cedar West Family Dentistry, you can receive dedicated care for your smile during a routine dental exam. These visits help patients protect their smiles against tooth decay, as well as issues like gum disease. Our office is proud to offer general care to families in and around the Richfield area. To learn more, or to schedule an appointment, call our family dental office in Richfield, MN, today at (612) 861-7188.