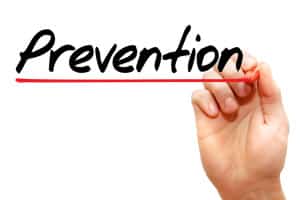 Have you ever scheduled your preventive dentistry visit, hung up the phone, and then asked yourself why exactly you're scheduling a trip to see us once every six months? Sure, you know that taking care of your teeth is essential and that you certainly leave your appointments with a clean-feeling smile. However, if you're taking care of your teeth and gums at home, why see a dentist? If you're not experiencing any concerning symptoms, why not wait until something actually happens? These types of questions are quite common and we are always more than happy to answer them, so you feel confident about your decision to protect your oral health with prevention.
Questions and Answer: Preventive Dentistry
Question: What's so important about preventive dentistry treatments? I brush and floss my teeth every day – isn't that enough?
Answer: Actually, preventive care is multi-faceted. You need both home care and professional care to attain and maintain a healthy, clean smile. Your brushing and flossing make up one essential aspect, providing daily plaque removal. Dental cleanings allow us to get rid of the plaque and tartar that you cannot deal with through your home care. The result? Protection from cavities and periodontal disease.
Question: Which preventive dentistry treatments do you offer? Can you treat my entire family?
Answer: Yes, we offer care for the entire family, including dental checkups, dental cleanings, children's dental care (including fluoride and dental sealants), bruxism treatment, and TMJ treatment.
Question: Why are treatments for conditions like bruxism and TMJ considered preventive if I'm already struggling with the disorder?
Answer: At its best, preventive dentistry allows you to avoid the development of problems. However, when it comes to disorders like bruxism and TMJ, prevention means that we can address the issue before damage occurs, so you can enjoy discomfort relief, while avoiding complications.