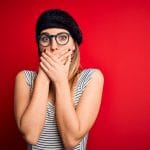 When a dental crown is put in place, its purpose is simple, but important. Your restoration will protect your tooth from physical damage or infection while also providing support on its behalf when you bite and chew. To do this effectively, a crown should be both durable and carefully developed to fit comfortably. Unfortunately, a restoration may loosen, break, or even be completely lost in time. If this happens, you should schedule treatment as soon as possible to make sure your tooth is protected once again. Our Richfield, MN dentist's office can provide you with a replacement restoration that can help you avoid new problems with a tooth that has already undergone treatment before.
Losing A Dental Crown Or Filling Can Lead To Problems With Your Smile
Dental crowns and dental fillings are meant to provide permanent protection for teeth. One thing to be aware of is that when a problem requires restorative dental work, your tooth will always require support. Even if a restoration feels loose or vulnerable after many years, a replacement will be called for if you want to avoid new oral health issues.
We Can Provide A Replacement Restoration For Your Tooth
We can take care of you if you lose a filling or crown by evaluating the tooth, responding to any new damage, and supplying you with a new restoration. As part of your treatment, we will take care to measure the tooth so that the restoration you receive is comfortable, and so it can remain securely in place. It should be noted that a loose or lost filling can sometimes call for the placement of a dental crown, and not a new filling, if your tooth requires more support.
Modern Restorations Offer Cosmetic And Oral Health Support
In addition to keeping a tooth safe, your restoration can have cosmetic benefits for your smile. We use composite resin material to make tooth-colored dental fillings that blend in with your enamel. When placing a dental crown, we can talk about using porcelain or zirconia material to make a lifelike restoration. This can put a patient at ease when they have to undergo work on a tooth that is visible when they smile and speak.
Your Richfield, MN Dentist's Office Can Help You Deal With A Loose, Lost, Or Broken Crown!
At our Richfield, MN dentist's office, we recognize that patients can sometimes require a replacement for an older restoration. If you need work done to protect a vulnerable tooth, or if you start to experience problems with a tooth for the first time, we can offer support with a durable and lifelike filling or crown. To find out more, you can contact Cedar West Family Dentistry by calling (612) 861-7188.