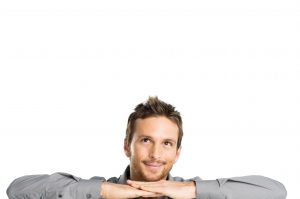 Using a dental crown to restore a problem tooth should allow you to once again count on that tooth for biting and chewing tasks. Whenever you undergo treatment for a problem, like a cavity, your dentist's goal is to put an end to the issue, and to make sure your tooth is protected. That protection can last for many years, as long as you practice smart oral health care. If you have an older crown that feels loose, or weakened, you should talk to your dentist. Modern crowns can be made with life-like materials, so you can preserve the quality of your smile, while also keeping a vulnerable tooth clear of possible harm.
What You Should Expect From Your Dental Crown
Thanks to the use of modern materials that can imitate dental enamel, you can find a crown that has benefits for your appearance. Your dentist will make sure that your restoration is a custom fit, so that it stays comfortably in place. In addition to being comfortable and attractive, your crown needs to protect your tooth. After all, it needs permanent protection. You should feel confident that when you bite down on food with your crown, you will not experience pain, or suffer damage to your restoration.
Avoiding Future Troubles With Your Smile
Restorative dental work can put an end to an active problem with your smile. If you want to avoid future dental problems, keep up with smart care at home, and see your dentist for regular checkups. Fighting the onset of cavities will make it possible to preserve the condition of your teeth, so you do not need to have additional restorative care performed.
Cedar West Family Dentistry Can Provide You With A Durable Dental Crown
At Cedar West Family Dentistry, you can count on expert care when you need to have a dental crown placed on a tooth. Our practice is proud to provide dedicated restorative support when you need it. You can also receive excellent preventive care, to help you avoid future troubles. To learn more, or to set up an appointment, call our family dental office in Richfield, MN, today at (612) 861-7188.