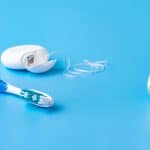 Hopefully, your oral health care routine has kept you safe from problems like tooth decay and gum disease. If you have struggled with maintaining a healthy smile, it can be important to reconsider your approach to brushing and flossing, and examine the potential problems with your diet. Because factors like stress, your general health, and taking certain medications may affect a person's relative risk for cavities, some scrutiny of your routine can be a good idea if you have taken good care of your teeth and gums, too. At our Richfield, MN dentist's office, we provide preventive dental care in the form of regular exams and teeth cleanings. We are also happy to talk with patients who want to make sure they have a better grasp on oral health care at home.
Have You Recently Struggled With Some Oral Health Issues?
Have you recently received a dental filling or dental crown because of a cavity? Are you starting to see concerning changes to your gums? Recent oral health issues can spark some understandable concerns about your oral care routine. During episodes of stress, people sometimes fall out of good habits, or have a greater tendency to experience dry mouth and teeth grinding, which can make them more susceptible to dental problems. Gradual changes like enamel erosion can also start to affect your relative cavity risk, which can make your current strategy for preserving your smile health less effective.
Keep Up With Smart Brushing And Flossing
If you want to stop problems from affecting your oral health, you should have good brushing and flossing habits in place. Without them, you can let tartar form in areas of your smile, which can increase your risk for problems. Tartar deposits form when plaque deposits harden. Once the substance has formed, a deposit will remain in place until you have your teeth professionally cleaned. Remember to floss every day, and brush your teeth for at least two minutes twice a day, to consistently protect yourself.
Maintaining A Responsible, Smile-Friendly Diet
In addition to staying safe by brushing and flossing, be mindful about your choices regarding what to eat and drink. It can be difficult sometimes to stick to an effective diet, particularly at times when your schedule is interrupted, or in times of stress. With that said, a person who sticks to smart, nutrient-rich meals and snacks can keep their teeth better guarded against potential problems.
Cedar West Family Dentistry Helps Richfield, MN Families Protect Their Smiles
At Cedar West Family Dentistry in Richfield, MN, patients can look forward to quality oral health care, including care to address active problems with their smile. To find out more about our services, you can reach Cedar West Family Dentistry at (612) 861-7188.