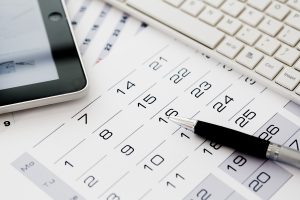 You've heard all your life: Be sure you see the dentist every six months! These preventive visits may not seem very important, but they are in fact vital for maintaining optimal oral hath. Today's blog is all about the importance of these routine exams and cleanings, and how they help protect smiles in Richfield, MN, from cavities, gum disease, and more.
Checkups
What happens during your dental checkup? Well, we want to obtain a detailed picture of your oral health, which means taking images using digital x-rays and intraoral cameras. A digital x-ray uses 80% less radiation and doesn't require a long development period using harsh chemicals. Instead, we can show patients the images instantly chairside, walking them through the diagnostic process. We also use intraoral cameras, which are digital camera set at the end of a wand, enabling the team to gather detailed images quickly and comfortably. These aid in the diagnosis of tooth decay, gingivitis, gum disease, and oral cancer. They also aid in the creation of a 3D impression, which helps design oral appliances and restorations.
Cleanings
We also perform a cleaning in your visit. While brushing and flossing your teeth at home helps reduce the presence of plaque and tartar, only a cleaning can completely remove buildup from your smile. Removing plaque helps reduce the risk of tooth decay and gum disease, while also keeping your breath fresh and your teeth bright. We remove the plaque with either a manual tool or an ultrasonic scaler. We then polish the teeth, which helps offer a more attractive appearance and a smoother tooth surface. If you have high risk factors for gum disease, then we may suggest one every three to four months instead of every six.
Scaling and Root Planings
What if you have gingivitis or the early stages of gum disease? To reverse inflammation or manage the disease, we may recommend a scaling and root planing. The procedure involves carefully removing plaque from the teeth and roots. The procedure could be completed in one visit or take up to four, depending on the extent of your plaque and tartar buildup. Afterward, routine cleanings will be essential for maintaining optimal oral health and protecting your smile from periodontal complications. If you have any questions about our exams or having your teeth cleaned, or about any of our preventive treatment options, contact our team today. We're ready to schedule your next checkup and cleaning!
Ready for Your Checkup?
Be sure you schedule a visit to start your journey towards a healthier and more beautiful smile. To learn more about our preventive treatment options, schedule a consultation with Dr. Keller by calling Cedar West Family Dentistry in Richfield, MN, today at (612) 861-7188.