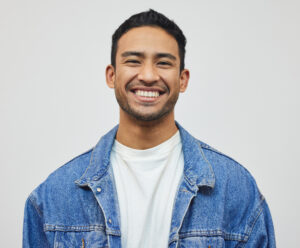 A broken or cracked tooth can happen to us all. Even with dedicated brushing and flossing, some things are out of our control. When you experience a break, be sure to speak with a qualified dental professional as soon as possible. The options in the repair of your natural tooth are great within the first day, so it is important to reach out to a provider as soon as you safely can.
At Cedar Dental in Richfield, MN, we are here for the lasting wellbeing of your smile. Your enamel serves multiple purposes, starting with its ability to block bacteria from taking hold in the more vulnerable tissue beneath the surface. If an infection reaches the nerve in your tooth, you could experience a serious toothache. There are available options in the repair of your natural smile, so take the time for a visit in order to bring back the protection that you have lost. Injuries can happen to us all, so it is important to know your next steps!
When You Experience A Dental Emergency, Take Action
The damage of one or more of your natural teeth can be minimal enough that you feel that you do not need to see the dentist. Make the effort to speak with a qualified provider to determine the extent of your injury. You might have exposed your dentin, which is the matter that comprises the bulk of the body of the tooth. Dentin is a more yellowed tint, so if you notice a difference in shade at the location of your damage, speak with a dentist about repair. While you wait, bacteria could be taking hold within the interior of your tooth.
Feel Better With Renewed Defenses In Your Dentistry
For the repair of a damaged tooth, a dental crown is a trusted means of repair. This procedure places a durable cap over your existing natural tooth, taking on the rigor of daily chewing and speaking. There are a few different options in the material of dental crowns, and each has its advantages. Speak with your provider about the possibilities available for your particular restoration needs. If this tooth has begun to hurt, this may be a sign of internal infection. This situation can become serious to your lasting health if you allow it to progress. A root canal treatment is a means of repair for an infected tooth, and this may be necessary to protect your smile.
Restoring Smiles In Richfield, MN
The repair of a broken tooth can help you avoid further complications, so talk with a trusted provider about your needs. Call Cedar West Family Dentistry in Richfield, MN, today at (612) 861-7188 to learn more or schedule an appointment with our team.