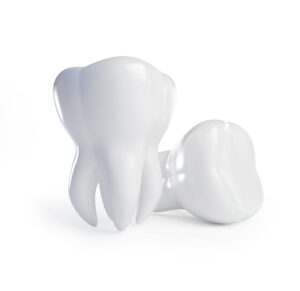 A dental filling doesn't necessarily have to be made from metal. In fact, your Richfield, MN, dentist can offer one for patients of all ages that can match your tooth. In today's blog, we're discussing when you may need a dental restoration, and how we ensure your filling blends with your smile. 
When a Tooth Needs One
We suggest a filling to treat tooth decay. A cavity forms in your smile when the outer enamel is weakened due to poor oral hygiene or damaged due to an injury. The sensitive inner tissues are now exposed to harmful bacteria, allowing a cavity to form. Treatment is crucial as the decay will expand and grow with time, leading to an increased risk of dental infection. If you encounter tooth sensitivity or a toothache that doesn't stop after a day, then let us know right away. If you attend six month checkup and cleaning visits, then our team will likely identify the cavity and offer treatment before you even experience discomfort! 
A Restoration That Matches Your Smile
The composite resin we use contains no metal and is safe for all ages. The material can be shaded to blend with the rest of the tooth, offering a restoration that looks natural. To begin, we need to administer a local numbing agent to keep you comfortable as we remove the decay from the tooth and then clean it. Next, we prepare and shade the material. We place it in several layers, with the dentist sculpting and molding the tooth as it cures under a light. The last step is to polish a tooth for a more attractive appearance. The entire process only takes one visit, and helps safeguard your smile from major complications! 
Preventing Cavities in the Future
To help reduce the risk of an infection or a future cavity, we suggest daily care. You need to brush twice a day for two minutes, and use a fluoride toothpaste when you do. Flossing is critical too. You should floss every evening. To protect your enamel, try to cut back on sugary foods and drinks. Try to see us every six months for a checkup and cleaning appointment too. If you have any questions about recognizing and treating cases of tooth decay, or about how to prevent the onset of a cavity, then contact our team today. We would like to help you and your family enjoy good oral health and strong, bright smiles for years to come. 
Ready for Cosmetic Dentistry?
We would love to address the cosmetic imperfections with your smile in only one visit. If you have any questions or would like to schedule an appointment, contact your Richfield, MN, dentist, Dr. Keller, by calling (612) 861-7188.