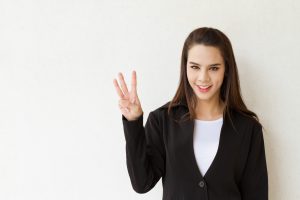 You should be able to count on your dental crown to protect your smile for many years. A crown makes it possible to save a tooth after a serious dental problem. If you have a severe cavity, or suffer physical damage, this restoration can be vital to preserving your smile, and your dental function. Once put in place, a tooth requiring a crown will always be dependent on that support. This is why it is important to reach out to your dentist if something seems to be wrong with it. What signs of trouble should you look out for? There can be several different issues to watch out for, but anything that interferes with your ability to use the crown to confidently bite and chew should be addressed.
1. You Do Not Feel Comfortable Using The Crown To Bite And Chew Food
A crown is meant to do more than just protect your tooth from an infection, and improve how you look. You should be able to use your restoration when you bite and chew. If you are hesitant to do so, or if you find it uncomfortable, bring this to your dentist's attention.
2. The Crown Feels Loose, Or Unstable
Your crown should be securely placed. A loose or unstable crown can be easily lost, and it can be generally uncomfortable.
3. The Crown Shows Signs Of Physical Trauma
By covering your vulnerable tooth, your crown keeps it safe from future infections, and other problems. A crown that becomes damaged may offer less protection, leaving you at risk for new issues with your tooth.
Cedar West Family Dentistry Can Provide You With A Strong, Stable Dental Crown
At Cedar West Family Dentistry, our office can help you protect a vulnerable tooth with the placement of a sturdy, dependable, realistic-looking dental crown. Dr. Keller and our team are proud to offer important restorative and general care, and we can also help with cosmetic dental concerns. To learn more about what we offer our patients, or to schedule an appointment with us, you can call our family dental office in Richfield, MN, today at (612) 861-7188.