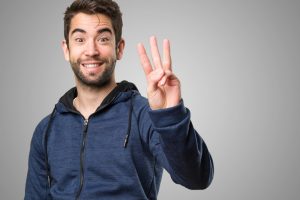 Keeping your smile in good condition is important, and a relatively straightforward task. Stay on top of brushing and flossing, watch out for sugar, and see your dentist for regular checkups, so you are aware of any issues that need to be addressed. Unfortunately, cavities and gum disease are still all too common among individuals, even if information on quality oral care is easily available. Different people face different degrees of risk when it comes to problems that will call for restorative dental care. That being said, being mindful of our choices – and their consequences – can help you improve your chances of keeping your mouth issue-free.
1. "My Teeth Will Be Fine If I Don't Floss"
If you brush regularly, mind your diet, and see your dentist, you may feel that you are doing enough. However, if you do not floss, that time you spend between visits can see problems form with the spaces between your teeth. When you floss, you take care of otherwise less accessible areas, and offer them important care.
2. "If I Ignore This Toothache, It Will Go Away On Its Own"
A toothache can be a warning that you have a cavity. By putting off care, you give decay more time to spread, and to harm your tooth.
3. "If I Keep Up With Good Oral Care At Home, I Can Probably Skip Dental Checkups"
Dental visits keep you informed about the state of your oral health, and the cleaning you receive from your hygienist protects you against tartar. By leaving out professional care, you put your smile at increased risk for future problems.
Cedar West Family Dentistry Can Help You Stay On Top Of Your Oral Health Needs
At Cedar West Family Dentistry, our patients can look forward to dedicated care during every appointment. Our aim is to see that you enjoy the best, healthiest smile, and we are proud to offer top-tier treatment for everyone who comes to see us. To learn more about what we offer our patients, or to schedule an appointment, you can call our family dental office in Richfield, MN, today at (612) 861-7188.